Istanbul: The imperial capital
"If the world were a single state, Istanbul would have been its capital" Napoleon Bonaparte
Istanbul is a world center of great value in the past as well as in the present. The western part of the city lies in Europe while the eastern part is located in Asia. In this respect, Istanbul is the single city in the world that embraces two continents. A narrow strait called Bosphorus separates, Europe and Asia. Two seas, the Black Sea and the Sea of Marmara, bound Istanbul on the north and the south respectively.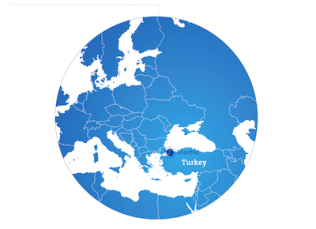 Istanbul, with its historical peninsula, numerous scenic and historical beauties, is a magnificently unique city that has been capital to many civilizations from past to present and still continues to be home to residents from all over the world. This rooted city, with a history dating back to 3,000 B.C., constitutes a mosaic of many civilizations and cultures combined. Due to its geographical and strategic importance, Istanbul has been the capital city for numerous empires. Thus, Istanbul retains her fascinating differences and her incomparable characteristics: mosques coexist with churches, and remnants of the Roman Empire still stand alongside ancient Hittite and Neolithic sites.
Summer is one of the pleasant seasons in Istanbul. Average temperature in June is 21ºC (70ºF)[1]. Traveling to Istanbul is quite convenient. Turkish Airlines and many other world airlines have regular daily flights to Istanbul. There are two international airports. A third airport is scheduled to start its operations in late October 2018. Ataturk International Airport is located on the west side of city and it is the main hub of Turkish Airlines. Sabiha Gokcen Airport is located on the Asian side. Low-cost airline companies like Pegasus, EasyJet, and Corendon fly to Sabiha Gokcen Airport regularly. Public transport and shuttle services are available from both airports to commute to the city center conveniently. Starting from April until late October, the city becomes a major tourist attraction.
[1] http://www.weatherbase.com/weather/weather.php3?s=6071&cityname=Istanbul-Turkey&units=metric